BabyCakes
 Private lamaze childbirth classes
Private Lamaze Childbirth Classes
CLASSES 225.00
Ready for an interactive and engaging childbirth education course for your growing family? Don't overwhelm yourself with the Google rabbit hole! Babycakes Birth Services offers both a group and a private in-home Lamaze Childbirth Ed series. Whether this is your first time or just a refresher, educating yourself about the ever-changing pregnant body and how best to care for your newborn and for yourself postpartum, can mean the difference in feeling prepared for your upcoming birth. Classes are available in either a weekend intensive or a four-part series. Working with Cailey as your birth doula? Ask about our Birthing Essentials course, which is sure to compliment the education you will have already received from your doula perfectly! Want more info on a particular topic? Let us know ahead of time so that we can cater your private course to your specific needs.
Topics Included:
Six healthy birth practices
Anatomy and caring for the pregnant body
Birth planning and preparation
Signs of labor
Decision-making through labor, delivery, and postpartum
Preparing for the unexpected
Comfort measures and pain management options
Feeding your baby and infant care
Postpartum recovery
Reserve your Lamaze Certified Childbirth Education Course today!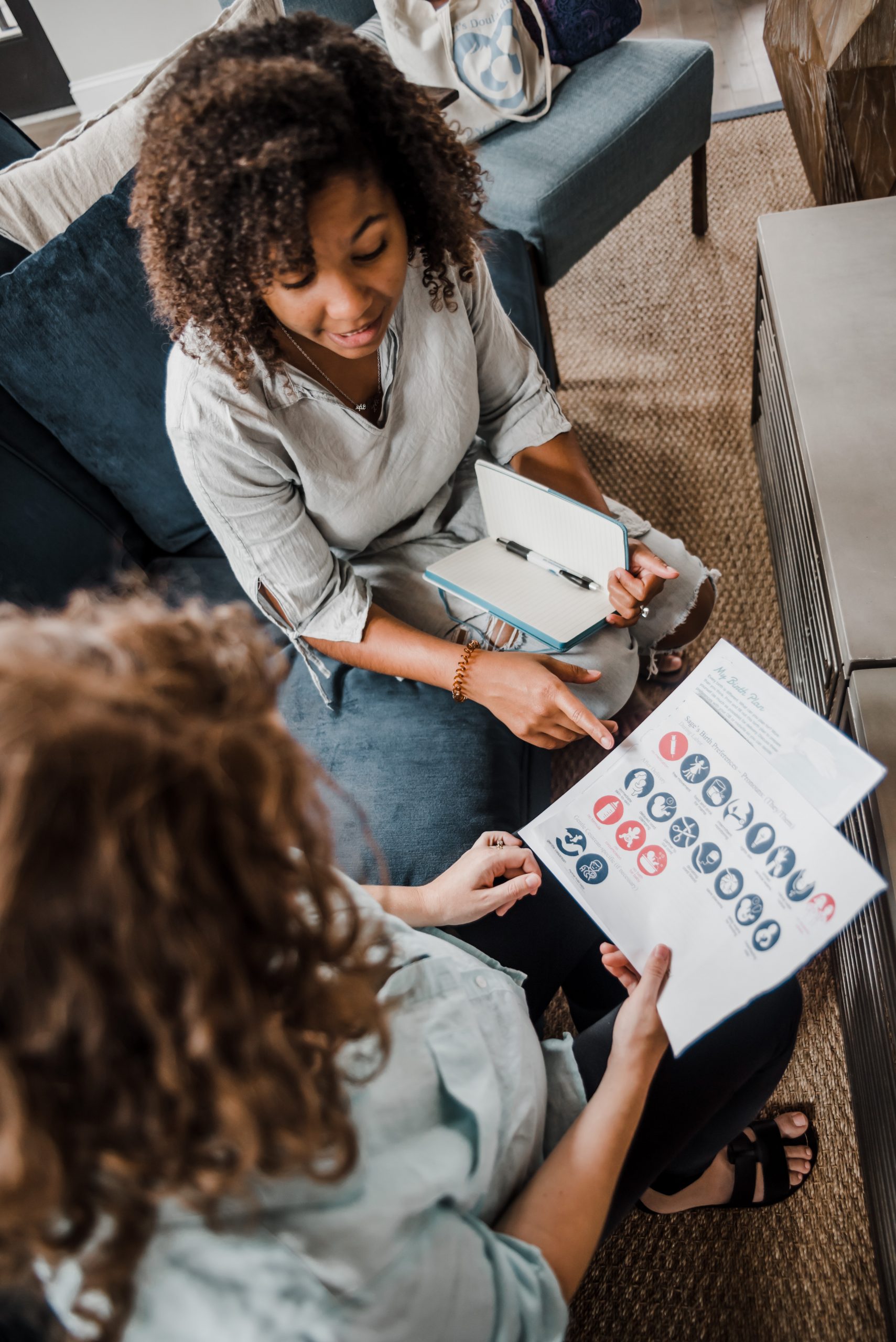 Our Process
I'm with you every step of the way. From planning to meeting your sweet little one, and the care you need as a new parent, I am here for you.
1. PRENATALS
Establish birth preferences, address partner concerns, discuss backups and my role as your doula.
2. BIRTH
On call from 38 weeks until birth, remain with mom and baby several hours after birth, as needed.
3. POSTPARTUM
Debrief and reflect on birth and partner, assist in adjustment to life with baby (i.e. breastfeeding, household tasks, etc.).