Birth Support Services
BIRTH SUPPORT SERVICES START AT 1400.00
A large part of choosing your birth doula is based on personality. If you feel discomfort from the presence of your doula, the progression of your labor could be impacted. I make every effort to SUPPORT the entire birth team, with emphasis on the birthing mother, of course! My goal is to meet my clients where they are in their journey and my work supports women through unmedicated, medicated, and even cesarean birth. I strive to ensure my practice is inclusive of all beliefs, ethnicities, and of the LGBTQIA+ community, regardless of age, family makeup, or physical and mental health history. Bringing your baby into this world, as you see fit, is an intimate experience and should be treated as such. Developing a strong and positive relationship with your doula during the prenatal period is extremely important for this reason. Entering your birth experience with CONFIDENCE is the biggest gift I can give to you. Continuous labor support is an expectation from your doula and preparing for the postpartum period is vital. Let's eliminate any fear around GIVING birth, together.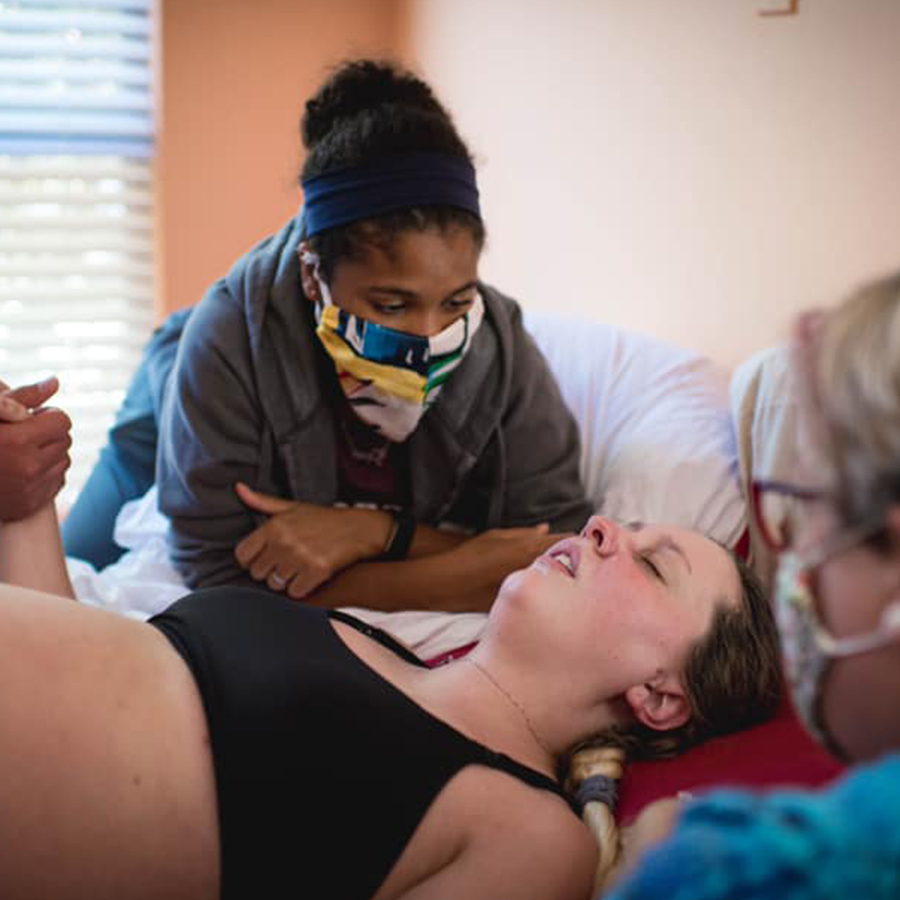 Our Process
I'm with you every step of the way. From planning to meeting your sweet little one, and the care you need as a new parent, I am here for you.
1. PRENATALS
Establish birth preferences, address partner concerns, discuss backups and my role as your doula.
2. BIRTH
On call from 38 weeks until birth, remain with mom and baby several hours after birth, as needed.
3. POSTPARTUM
Debrief and reflect on birth and partner, assist in adjustment to life with baby (i.e. breastfeeding, household tasks, etc.).